Wow!  Thank you so much everyone for your bids!  I am so happy to do my little part to help the people of Queensland to recover from these awful floods!  Please forgive any un-caught typos..I attempted to slice my finger off with my rotary cutter this morning so I'm a bit clumsy!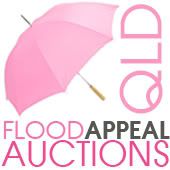 Anyway, the winners are….
For auction #1-the out of print and hard to find grouping of Heather Ross' Fish in Bags fabric is….Peta!!!
The winner of auction #2-a custom initial set made by me is….Sarah!
Congratulations to the winners and thank you all again!  Regular posting will resume tomorrow!